NEW: European ring of jazz publications, Europe Jazz Media, present their monthly feature -
a collection of European jazz releases currently listened to in editorial rooms: EUROPE JAZZ MEDIA CHART
NEW: JAZZ FESTIVALS IN RUSSIA - A BRIEF GUIDE
NEW: Welcome to the official YouTube channel of Jazz.Ru, Russia's jazz magazine and jazz web central!


russian jazz web magazine · russian jazz artists · other english resources on jazz.ru · cd of the month
NEW: GET RUSSIAN JAZZ NEWS VIA RSS
The answer is "YES". The first jazz concert in Russia took place in Moscow on October 1, 1922. The band was local, called no less than The First Jazz Band of the Republic, led by not a musician, but a dancer, one Valentin Parnakh (1891-1951), who also was a gifted poet, poetry translator, and literature historian, and spend seven years (from 1915 to 1922) in Western Europe. That band was later employed by the great theatre director, Vsevolod Meyerhold, in one of his plays where the sounds of live jazz should represent the "Western reality." The band included piano, saxophone, clarinet, trombone and a trap set. One of the musicians known to be a part of this band was pianist Yevgeny Gabrilovich (1899-1993), later a successful playwright and movie screenplay writer.
(On the picture: portrait of Valentin Parnakh, by Pablo Picasso, 1919)
The first American jazz bands to perform in Russia were drummer Benny Payton's Jazz Kings in 1926, with the great Sidney Bechet (then clarinet, not yet soprano sax) on board. The hot New Orleans-style band spent several months performing in theatres and ballrooms in Moscow, Kharkov, Odessa and Kiev; Bechet reportedly had to extend his Soviet visa for a while, because he needed a few weeks in a hospital to recuperate after too close acquaintance with Russian vodka.
That same year, London-based Sam Wooding Orchestra toured Russia (Moscow and Leningrad)

as part of European musical revue Chocolate Kiddies. The band also consisted of African-American musicians, but, according to historical sources, sounded less hot than the Jazz Kings.
The first Russian jazz band to be recorded was pianist Alexander Tsfasman's Moscow-based AMA Jazz, in 1928 (the band could be heard in one of Russian Jazz Podcast series.)
The most interesting recordings of early Russian jazz were made in the late 1930, the most notably by Tsfasman, Alexander Varlamov, and the fresh émigré from Poland, which was captured by Nazi Germany, trumpet virtuoso Eddie Rozner.
(On the picture: Alexander Tsfasman, 1938)
During the World War Two, jazz music was regarded as the music of the allies (U.S. and Soviet Union were allies against Hitler) and thus widely spread. When the Cold War began, Soviet authorities' attitude towards jazz changed. After that, the first significant recordings of Russian jazz were made only in late 1950s...
more on the subject:
True story of new jazz in Moscow: The answer is blowing in the wind, string and percussion instruments, by Andrei Solovyov
"Golden Years of Soviet Jazz. A brief history of new improvised music in Russia", by Alex Kan.
My Escape to America, by Leonid Pereverzev (announcing the forthcoming 2011 book, "Leonid Pereverzev. An Offering to Duke Ellington, and Other Jazz Texts")
Grigory Shabrov: In Memoriam, by Oleg Stepurko (dedicated to the memory of one of the pioneers of the Soviet jazz rock fusion)

FUNNY FACTS:
Benny Goodman Big Band performed in Moscow in 1962 at the Soviet Army Sport Palace. At the height of U.S.A.-U.S.S.R. spy scandal (American U2 spy plane was just shot off the Russian sky) the KGB was suspicious of "capitalist provocations," so only a handful of tickets went into Moscow's jazz fans' hands; several thousand tickets were distributed among "ideologically tested" blue collars through the Party committees at Moscow's industrial facilities. Soviet leader Nikita Khrushchev was present at the concert, but soon got bored by the alien music that he hated, and left during the intermission.
The concert was recorded, and released by RCA in 1962 (never reissued on CD, though.)

Louis Armstrong never performed in the U.S.S.R, though producer George Avakian tried hard to arrange his Soviet Union tour. Ekaterina Furtseva, Soviet Union's culture minister, refused because she felt that "he was going to be too popular." In 1958, Louis Armstrong addressed to his Russian fans a few words in Russian through the Radio Liberty airwaves, and played his trumpet along with the recording of U.S.S.R's 1957 #1 hit, "Five Minutes" (from the Carnival Night movie), which was, coincidentally, the first Soviet recording that involved overdubbing technique (singer Lyudmila Gurchenko sang in an empty studio, listening in earphones to previously recorded Eddie Rosner Big Band.) The recording of this "double overdub" exists, and is released by Russian label SoLyd Records in 2006 (as a bonus track on "The Liberty of Jazz" CD, SLR 0363).

by Cyril Moshkow

FURTHER LISTENING:
October 4, 2009: Cyril Moshkow, the publisher and editor of Jazz.Ru, Russia's only Jazz magazine, appeared on WPFW in Washington, DC as a guest of Larry Appelbaum's Sunday radio show, Sound of Surprise, for a two-hour dialog about the state of jazz in Russia. Many Russian jazz recordings can be heard during the conversation.
LISTEN:
part 1 (wma, 25.7 Mb, 1:13:47); part 2 (wma, 14.2 Mb, 0:40:47)

September 30, 2009: The Open World Leadership Center and the Library of Congress Music Division cosponsored the Russian-American Jazz Summit. Conversations on the American influence in Russian Jazz were led by two world-renowned jazz experts, Russian Cyril Moshkow and American Larry Appelbaum, at the Library of Congress in Washington, D.C.
WATCH ON YOUTUBE (62 min.)

The first printed jazz magazine in post-Soviet Moscow, proudly titled Jazz.Ru Magazine, published since 2007

#1, 2015 (#60)

ON THE COVER - The Professor! Alexander Oseichuk, Russia's chief jazz educator, the Jazz Ensemble teacher at the Russian Gnessins Academy of Music in Moscow, tells it like it is - what does that mean to be a real jazz teacher, and why on the day his own band turned 25, he quit performing in favor of being an educator exclusively.
Unbending. 15th Triumph of Jazz Festival in Moscow and St.Petersburg in the days of economy crisis. Triumph participant, saxophonist Bob Mintzer, interviewed.
The Discreet Charm of Vynil. The history of jazz vinyl covers. Story nine: Impulse! Records.
Russian Jazz Chronicles. Rostov Jazz Festival: fit to survive
The Capital of Jazz. New York Is Now, by Andrey Henkin
Pianist Alexey Podymkin interviewed: musician on the verge of a new step
Sergei Manukian, Russia's most popular jazz vocalist, interviewed on the occasion of his 60th birthday.
Jazz and Grammies, 2015: Dancing Chick to Chick
Producer / composer/ bassist Alex Rostotsky turns 60: "I Haven't Changed"
In Memoriam: trumpeter Lew Soloff, producer Orrin Keepnews, trumpeter Clark Terry, record label executive Bruce Lundvall
Jazz Research Center continues Russian jazz history studies: Three Faces in Black and White - the history behind a b/w photo of Joseph Weinstein Big Band from Leningrad arriving in the city of Voronezh in the middle of harsh Russian winter of 1970.
Jazz Province Festival: the festivities continue, on the 19th year of the trans-Russian moving jazz festival
Estonian guitarist Oleg Pissarenko tells the story of the final volume of his 2009-2015 audio trilogy
All We Have: 15th Jazz Over Volga River festival in Yaroslavl shows strong line-up and commitment to keep the 35-years-old tradition alive
Russian Real Book: a theme by NYC-based Russian bassist, Dmitry Kolesnik

CURRENTLY IN OUR WEB VERSION:

FAQ: ARE THERE ENGLISH BOOKS ABOUT JAZZ IN RUSSIA?
The answer is "YES" and "NO".
Yes, because three such books do exist.
No, because they are out of print, and the newest is 14 years old.
Here they are, in alphabetical order:
Feigin, Leo. Russian jazz : new identity. London ; New York : Quartet Books, 1985. ISBN: 0704325063
Minor, William. Unzipped souls: a jazz journey through the Soviet Union. Philadelphia : Temple University Press, 1995. ISBN: 1566393248
Starr, S. Frederick. Red and hot: the fate of jazz in the Soviet Union, 1917-1980. New York : Oxford University Press, 1983. ISBN: 0195031636
FEATURED IN RUSSIAN JAZZ CHANNEL ON YOUTUBE:

NEW! Welcome to the official YouTube channel of Jazz.Ru, Russia's jazz magazine and jazz web central!

KONDAKOV-VOLKOV-GUYVORONSKY TRIO (THE KVG TRIO)

Andrey Kondakov (piano, percussion,) Vladimir Volkov (bass) and Vyacheslav Guyvoronsky (trumpet) perform their composition based on the Russian classical romance song, Alexander Dargomyzhsky's "I Still Love Him" (1851,) during the Moscow premiere performance of their "Dargomyzhsky, Dargomyzhsky" suite at DOM Culture Center, Moscow, Russia, on January 14, 2011
Published with artists' permission

---

IVAN FARMAKOVSKY QUARTET

Pianist Ivan Farmakovsky and his band (saxophonist Dmitry Mospan, bassist Anton Revniouk, and drummer Donald Edwards) perform Ivan's original "Soul Inside Out" at the Moscow House of Music on November 10, 2010
with artist's permission

---

HERMAN LUKIANOV AND KADANS


Herman Lukianov and his KADANS perform Lukianov's "Constant Value" during the June 26, 2010 Jazz.Ru: New Sound series concert at the Union of Composers jazz club, Moscow, Russia (Herman Lukianov - tenor horn, Alexey Kruglov - as, Anton Zaletayev - ts, Alexey Becker - p, Makar Novikov - b, Alex Zinger - dr)
from the series' producer, with artist's permission

RUSSIAN JAZZ PODCAST:
October 4, 2009: Jazz.Ru editor Cyril Moshkow appeared on Washington, DC WPFW as a guest of Larry Appelbaum's in his Sunday radio show, Sound of Surprise, for a two-hour dialog about the state of jazz in Russia!
LISTEN...>>>>

EARLIER IN RUSSIAN JAZZ PODCAST:
Jazz.Ru editor Cyril Moshkow tells the story of unique Muscovite jazz accordion player Vladimir Danilin, who celebrates his 60th birthday on December 2, 2006. Danilin started his career playing at the dances in his native town of Lyubertsy, near Moscow, in late 1950s, and by the early 1960s he was already playing jazz clubs in Moscow. Jazz in its pure mainstream form was (and still is) all what he was interested in. This was also true when Vladimir Danilin switched to the piano, and spent many years in the country's most popular jazz big band of the late 1970s - early 80s, Oleg Lundstrem Orchestra. And this stayed true, when Danilin returned to his primary instrument, the accordion, in early 1990s and continues on this instrument ever since...>>>>

FEATURED ARTIST SITES:

IVAN FARMAKOVSKY (PIANO)
Ivan, now in his 30s, "paid his dues" when playing in Igor Butman Quartet and Big Band in late 1990s; in 2008, after a few years in a country's most popular rock band (the one which better must not be named,) he resumed his high-profile jazz career by recording an album in New York City with Igr Butman on sax, Gene Jackson on drums, Ugonna Okegwo on bass and Ryan Kisor on trumpet. The very same band, except that now it's the great Eddie Henderson on the trumpet, presented the freshly released "Next To The Shadow" album at the Moscow House of Music on April 21, 2009; "The Way Home" (on Butman Music), recorded by Farmakovsky's working band, followed in October, 2010.

IGOR BUTMAN (SAXOPHONE)
Igor has a rare gift: he is not only a brilliant performer, he is also an able promoter of his own work and of the genre in general. He easily makes friends with musicians, politicians, businessmen, and media people, and thus pushes jazz as a genre further than it has ever been in Russia. He is the first Russian jazz musician to release albums on Universal label, and a successful jazz event producer: his Triumph of Jazz festival, held each February since the year 2000, is a must-see on Moscow jazz scene. Igor Butman also runs jazz clubs: Moscow's premier jazz club, called Le Club, the only jazz club in Russia ever mentioned in Down Beat's Top 100 jazz clubs in the world, worked under his artistic direction from 1999 to 2007; currently, the new Igor Butman Club presents world-class live jazz played by both Russian masters and visited Americans.

ARKADY SHILKLOPER (HORNS)
The horn virtuoso, who started his career in the Bolshoi Theatre orchestra and the Moscow Philharmonic Symphony, switched to jazz and improvised music in the 1980s, and since then recorded for ECM, Jaro, and Quinton, worked with Three O, the Vienna Arto Orchestra, the Moscow Art Trio, the Pago Libre band, and in many settings under his own name. Master of French horn, alphorn, and flugelhorn, this virtuoso innovator works now in Germany, though his Russian fans still see him many times a year...>>>>
NEW: JAZZ FESTIVALS IN RUSSIA - A BRIEF GUIDE
THE RUSSIAN JAZZ MAGAZINE ON THE WEB:
Since early 2010, the Russian jazz magazine on the Web changed its paradigm. In 1998-2009, we used to publish the weekly or bi-weekly "issues," or "editions," formed much like traditional paper magazines, only without paper. Wait a minute, we said to ourselves in late 2009, it's been three years since we already did have a paper magazine as well! So, instead of running two magazines (one on the paper 7 times a year, another on the Web some 30 times a year,) we switched to a new blog-like, read-while-we-write layout - Russian Jazz Magazine 2.0.
It's still in Russian, understandably, as it's targeted on Russian jazz community, and Russians don't care much about reading in foreign languages. They like their jazz discussed in their mother tongue, in very many well-arranged words, just like Tolstoyevsky did (or was it Dostoy?) That's what the Russian Jazz Magazine 2.0. is all about. You can even read it - using, for example, the Google Translate tool. Read it, comment it, and even subscribe to it!
Still, we keep the English digests of many our pre-2010 "issues" in our archives.
EARLIER IN THE RUSSIAN JAZZ MAGAZINE ON THE WEB
Boris Kurganov - "Come Rain or Come Shine"
BK, 2010

Muscovite audiences in the 1990s knew alto sax player Boris Kurganov really well, thanks to his long-time collaboration with Nick Levinovsky's Allegro (one of the most popular jazz groups of the 80s in the U.S.S.R.) and then to his appearances with Alex Rostotsky, Ivanov Brothers Project, Andrei Kondakov and other prominent Russian jazzmen. In 2000, Boris suddenly moved to New York City, apparently unable to resist to the magic gravitation of the world's busiest jazz market in the Big Apple. This record, made in NYC, is some kind of a intermediate bottom line for Kurganov's ten-year stay in NYC, a collaboration with very serious masters: Russian Americans -- drummer Oleg Butman, pianist Arkady Figlin, bassists Dmitry Kolesnik and Boris Kozlov -- and one Brazilian American, percussionist Cafe Da Silva, who epitomizes Boris' involvement in NYC Brazil Jazz scene. No wonder that the last pre-emigration Kurganov's recording was Andrei Kondakov's "Old and New Brazilian Tales" (2000,) recorded with the top NYC Brazil Jazz players, including Cafe.
The album consists of six standards and four Kurganov's originals. We hear a brilliant work of a master instrumentalist, who haven't changed mush as compared with his Moscow years, except that he obviously gained that hard-to-define New York glitz, the ability to interact with his ensemble on the near-telepathic level -- the very effect that musicians are looking for while heading to in NYC. Here's also Kurganov's trademark ability for the piercingly-clear theme statement, very emotionally, but not falling over the extravaganza edge -- even is the theme itself is set forth in a new, unusual way, like Boris does to Irving Berlin's Russian Lullaby. The saxophonist's improvising skills never conflict with this ability, well-integrated with his experienced sidemen's work, which is especially true in the case of Arkady Figlin, pianist who made his debut on Russia's jazz scene together with Boris Kurganov some two and a half decades ago. (Cyril Moshkow, Jazz.Ru)
FEATURED ARTICLE IN ENGLISH:
True story of new jazz in Moscow: The answer is blowing in the wind, string and percussion instruments, by Andrei Solovyov
..With a borrowed jacket and tie on, the saxophonist came to the dean's office and promised to play at the reporting concert a paraphrase on the Russian folk song "A Birch-Tree in the Field." With a heavy heart, the administrators gave him the green light. Lukin was playing for twenty minutes. Alone. Solo. He roared double tides, first on his knees, then lying on his back and, finally, standing on his head. "I just impersonated a birch-tree," he explained, twisting his moustache and grinning. The members of the art direction had a hard time at the district party organization, and Lukin was expelled. This is how the Russian free jazz was born...
Grigory Shabrov: In Memoriam, by Oleg Stepurko
It was Shabrov's song that provoked a scandalous riot during an audition at MOMA (organization that unionized and 'ideologically controlled' all club and restaurant music performers — Moscow Association of Music Ensembles). Kleynot decided to play "The Song of Joy," by Grigory Shabrov... [...] ...when the sound of the last note vanished, something extraordinary happened — the audience arose in a standing ovation, and the cheering, whistling, applauding lasted unbelievably long — 40 minutes!
There were three other bands scheduled for audition after Kleynot's band, and the committee asked the audience to calm down so that they could move on, but there was no question of that! The crowd (which largely consisted of Muscovite musicians) was chanting violently — "Bravo!" The committee members lost their temper calling them to order. Finally they decided to postpone the audition till the next day and left, but it stopped no one — everyone was screaming with frenzy. [...] It's reasonable to suggest that the musicians not only welcomed the music but strove to show rejection of totalitarian system this way — the system that oppressed jazz as a mean of free self-expression...
English pages of Russian jazz musicians and journalists:
OTHER ENGLISH RESOURCES ON JAZZ.RU:
Lev Kushnir's Virtual Jazz Agency (invite Moscow's best musicians to perform at your event!)
Veteran Jazz Writer Leonid Pereverzev (1930-2006): Obituary in English
My Escape to America, by Leonid Pereverzev (announcing the forthcoming 2011 book, "Leonid Pereverzev. An Offering to Duke Ellington, and Other Jazz Texts")
A Brief Guide to Jazz Festivals in Russia
"Golden Years of Soviet Jazz. A brief history of new improvised music in Russia". By Alex Kan.
If you have any questions on Russian jazz, Russian jazz artists, festivals, clubs, organizations, labels etc., don't hesitate to ask this portal's editor, Muscovite jazz journalist Cyril Moshkow.
Contact: Jazz.Ru editor
Our editorial phone is +7(495)945-8910
Our mailing address is: Cyril Moshkow, P.O.Box 10, Moscow 125284 Russia
Jazz.Ru Magazine does accept albums for review, but:
1. we focus on Russian jazz scene, and target on Russian audience.
Therefore, the album must be available on Russian market, otherwise the review is not relevant for our readers.
2. we receive quite a lot of review requests. So we are quite picky as to what is actually going to be reviewed. It is solely the review editor's responsibility to decide what is going to be reviewed, and what isn't. We do not guarantee that the album sent to us is actually going to be reviewed in the magazine.
Please keep in mind that our album reviews are in Russian language, as they are intended for Russian-speaking audiences, and we do not translate them into other languages. If it still suits you, feel free to submit your album.
A digital download code (file-share link) is preferred if it's available. In this case, we also need a print-size PDF or JPG file with the album cover artwork.
Please use e-mail to contact our editorial staff... and thank you!
Thank you for your interest in Jazz.Ru Magazine, Russia's premiere jazz publication.
Currently, our staff writers and a regular stable of experienced and proven freelance writers provide much of our content in house. Jazz.Ru Magazine assumes no responsibility for unsolicited queries or manuscripts.
We are interested in new authors and their ideas, but story queries should be submitted in writing via e-mail first. Provide a short focused outline of the proposed article (no more than 150 words). The query should convey your tone and style. Include a brief bio and attach copies of previously published work.
Please note than Jazz.Ru Magazine is published only in Russian language. In cases with stories originally written in languages other than Russian, the translation service can be provided by the magazine staff (if the original language is English, German, French, Polish, Ukrainian, or Bulgarian,) or performed by a third party (all other languages,) but the translation expenses for unsolicited story queries must be covered by the writer in any case.
Please note that Jazz.Ru magazine does not accept submissions for fiction or poetry.
contact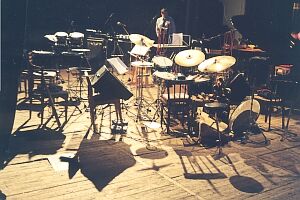 photos on this page by: Pavel Korbut, Constantine Krupenin, Cyril Moshkow