"…as the composer, Kondakov has a lot to say….His playing, too, is smooth and well-considered, developing melodies with a combination of tight comping and expressive lead playing…"

Greg Simmons (All About Jazz)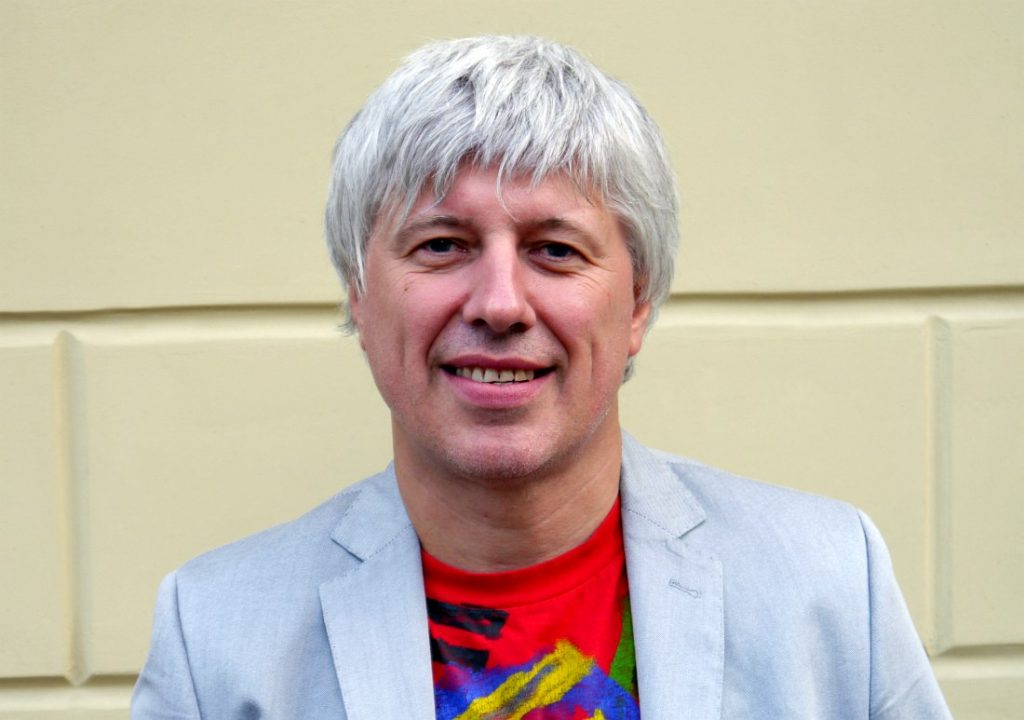 One of the most popular domestically, and also internationally renowned, Russian jazz composers and piano players, Andrei Kondakov is also a bandleader, a successful music event producer, a carrier of an exceptional melodic gift, and a brilliant improviser with flawless performance technique and true gift of being open to all kinds of musical directions and experiments. Kondakov is frequently featured at jazz festivals and best jazz clubs all over the world as performer. Originator of numerous Russian and international jazz projects, the artistic director at the St. Petersburg famed jazz venue, the JFC Jazz Club, he is, in many aspects, an icon of St. Petersburg jazz scene.
A graduate of the St. Petersburg Conservatory where he majored in composition, Andrei Kondakov has gained renown as an artist establishing his own style, capable of catchy, beautifully harmonized melodies with intriguing rhythm structures. He performed with a diverse, high quality selection of American and European players. Among his partners were such jazz luminaries as bassist Eddie Gomez, drummer Lenny White, sax players Igor Butman, David Sanchez, Rosario Giuliani, Eric Alexander, guitarists Paul Bollenback, Sylvain Luc, trumpeters Randy Brecker, Claudio Roditi, the one-of-a-kind singer Bobby McFerrin, vocalists Kim Nalley, JD Walter, harmonica player Olivier Ker-Ourio, pianist Leszek Mozdzer.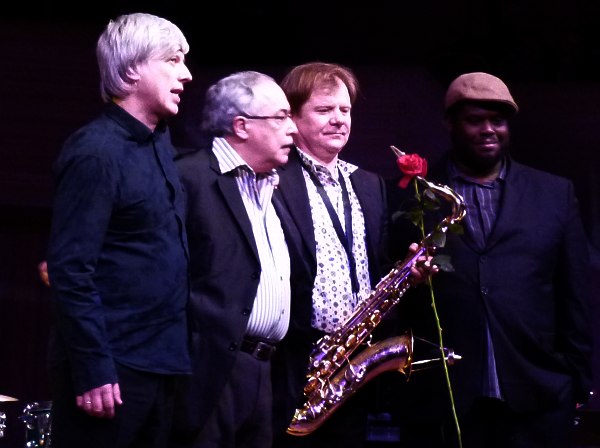 In 1996, while visiting New York City, Andrei Kondakov originated the challenging Blues for Four quartert with saxophonist Igor Butman and American jazz stars, the drummer Lenny White and the bassist, Eddie Gomez. The album under the same name, "Blues for Four," was recorded in 1996 in New York and released in Russia on the Soyuz label. In 2011, the record was re-released on Butman Music Records in Russia.
"A terrific album, where the music is tops and the performances are first-rate, Blues for 4 makes a strong case for the international universality of music"

AllAboutJazz
In 2000, Andrei Kondakov launched his Russian-Brazilian project, featuring bassist Sergio Brandao, percussionist Café da Silva, and legendary drummer Paolo Braga. With this band hereleased several albums and toured across Russia, Ukraine, Hong Kong and USA several times, including tours with special guest soloists such as guitarist Paul Bollenback, outstanding sax player David Sanchez, legendary trumpeter Claudio Roditi, and others.
The extensive touring story of Modern jazz trio Gaivoronsky-Kondakov-Volkov includes performances at the Festival of Russian Culture in Los Angeles and New York, at North Sea Jazz Festival in Hague, at the Lithuanian Philharmonic Hall in Vilnius, Jazz Festival in Bolzano, Italy, and at the Russie mon Amour Festival in Bordeaux, France.
Their 2008 album, «Christmas Concert», released on Leo Records (UK,) was mentioned by AllAboutJazz New York in the category Honorable Mention — Best New Release 2008.
Their second CD, "In Search Of A Standard," appeared in the same publication's Best Albumcategory in 2009!
In 2009 – 2015, in collaboration with the State Hermitage Academy of Music, Andrei Kondakov was presenting international jazz programs at the State Hermitage Museum in St. Petersburg.
Every year he performs at the Saint-Petersburg Grand Philharmonic hall. In 2018 he presented there Jazz For Two Pianos, his duo with exceptional Polish piano player Leszek Mozdzer.
In 2015, Andrei Kondakov together with bassist Vladimir Volkov and two Norwegian musicians, Ola Rokkones and Jakop Janssonn, participated in Tromso International Film Festival, contributing his music to live soundtrack for old Russian silent masterpiece movie, "Bad and sofa". This quartet, titled Treskatresk. performed at jazz Festivals in Mo i Rana 2017, Northern Lights in Tromso in 2018, and at several locations across Russia
Andrei Kondakov composed music for Finnish Theatre in Petrozavodsk, Russia, and for Jazz radio station Hermitage Radio in Saint-Petersburg. He performs regularly at the Days of Russian Culture abroad Russia (New York, Los Angeles, Warsaw, Tallinn, Vilnius, London, etc), and twice performed live on air of Radio France (Paris).
clubs and international festival stages:
Birdland(NY), Zinc bar (NY), Smoke (NY), Dizzy's Club Coca-Cola (NY), Porgy and Bess (Wien), Fashing ( Stockholm), Sunset (Paris), Yoshi's(CA), Jazz and Blues Festival (Stockholm), Pori Jazz(Finland), Burlington Festival (USA), Nurnberg Festival, North Sea Jazz Festival, Bolzano Festival, Los Gatos summer Festival.
large venues:
In Saint Petersburg: the Great Philharmonic Hall, the Small Philharmonic Hall, the State Hermitage Theatre, the State Hermitage Museum, The State Capella, Conservatory Hall, Mariinsky Concert Hall.
In Moscow: the House of Music, the Tchaikovsky Concert Hall.
Philharmonic Halls across Russia: Petrozavodsk, Tyumen, Kaliningrad, Arkhangelsk, Kazan, etc.
Philharmonic Halls in Europe: Vilnius (Lithuania), Tallinn (Estonia), Warsaw (Poland), Vuotalo Concert Hall in Helsinki (Finland).
The other side of Kondakov activity is education. He is in demand as a clinician at schools and universities. He has performed numerous clinics for Pop Jazz Conservatory of Helsinki, Didier Lockwood School (France), several schools in Russia and the U.K. During last 11 years he teaches improvisation/piano classes at the Mussorgsky College in Saint Petersburg, initiating numerous international events for students.
Selected Recent Albums
"Russian Romances" with Vladimir Volkov and Slava Gaivoronsky (ArtBeat Music, 2013)
"Fairy Tale in the Rain," with Eddie Gomez and Lenny White (Bomba Piter, 2012)
"Songs For My Father" with Brazilian musicians (Butman Music, 2011)
"Blues For Four" with Igor Butman, Eddie Gomez, Lenny White (Butman Music, 2010)
QUOTES
…compelling performance, high skills, original approach to the improvisational art…, finding ways to enliven jazz from the wellspring of their own creative culture…
Don Heckman, LA Times
I have heard music played by the superb musician. It was what you could qualify as modern jazz based on the improvisation and structure. I enjoyed it tremendously. It was well played. I am happy I was able to hear it.
Martial Solal, the legendary French pianist
Kondakov's economic phrases punctuate the whole proceedings, creating an almost ethereal atmosphere.
Hugh Gregory, Jazz Review
Kondakov has amazing variety of melodic, rhythmic, and harmonic approaches in his playing. The lucky listeners had a fascinating musical trip, a real treat!
Milcho Leviev, U.S.-based pianist