РУССКАЯ ВЕРСИЯ ИНТЕРВЬЮ
On January 8, 2019, a sold-out United States tour kicked off at the Sony Hall on Broadway in New York City. The band that toured the States was already sensationally successful worldwide via YouTube, but still not very widely known in its native country of Russia: Leonid & Friends. This is a team of highly professional musicians, each of whom has a long track record of cooperation with Russian and international stars. Leader of the group, Leonid Vorobyov, is one of the most experienced producers of Russian pop music, a multi-instrumentalist, a sound engineer, and a successful composer of pop songs. Originally from the city of Chita, in Eastern Siberia, he studied at a music college (Institute of Culture) in the city of Ulan-Ude, and then spent 21 years in that city, the capital of Buryat Republic, as a session musician, sound engineer, and producer. It wasn't until 1997 when he moved to Moscow, where he had a great career in pop music. But in his heart there was a love for jazz rock, which in the mid-seventies, the years of his youth, was the main passion of young musicians throughout the former USSR.
In 2014, the first bricks were laid in the foundation of the future project, Leonid & Friends. However, back then Vorobiev was far from planning to start a touring band. It was a purely studio project, a tribute for the American jazz-rock band Chicago, beloved from youth, a labor-of-love project under the motto "musicians for musicians." However, immediately after the first Leonid and Friends video was uploaded to YouTube five years ago, the reaction on the web turned out to be extremely positive, especially at the international level. And when the Chicago group itself, which still exists today, published a video of the Leonid & Friends group on their official website, it literally triggered an avalanche of enthusiasm and admiration.
To date, the group has filmed two dozen videos, with a total of more than 20 million views on YouTube and Facebook.
In March 2017, the album Chicagovich was released, about which an American music critic wrote: "No one expected that Russians can perform American music better than our musicians." In 2018, it was followed by the sophomore album, «Chicagovich II,» which continued the line of performance of the Chicago material (Apple Music | Google Play).
One of the concerts in LA was attended by one of the original members of the Chicago band, whose music is performed by the Moscow team: the keyboard player and vocalist Robert Lamm. He exchanged CDs with the leader of the Russian ensemble, Leonid Vorobyov, and expressed his support for his colleagues from Russia. Moreover, another founding member of Chicago, drummer Danny Seraphine, attended the other night and sat in with the band for a few numbers, and the next performance was attended by Michelle Kath Sinclair, the daughter of yet another founding member of Chicago, the late lead singer and guitarist Terry Kath.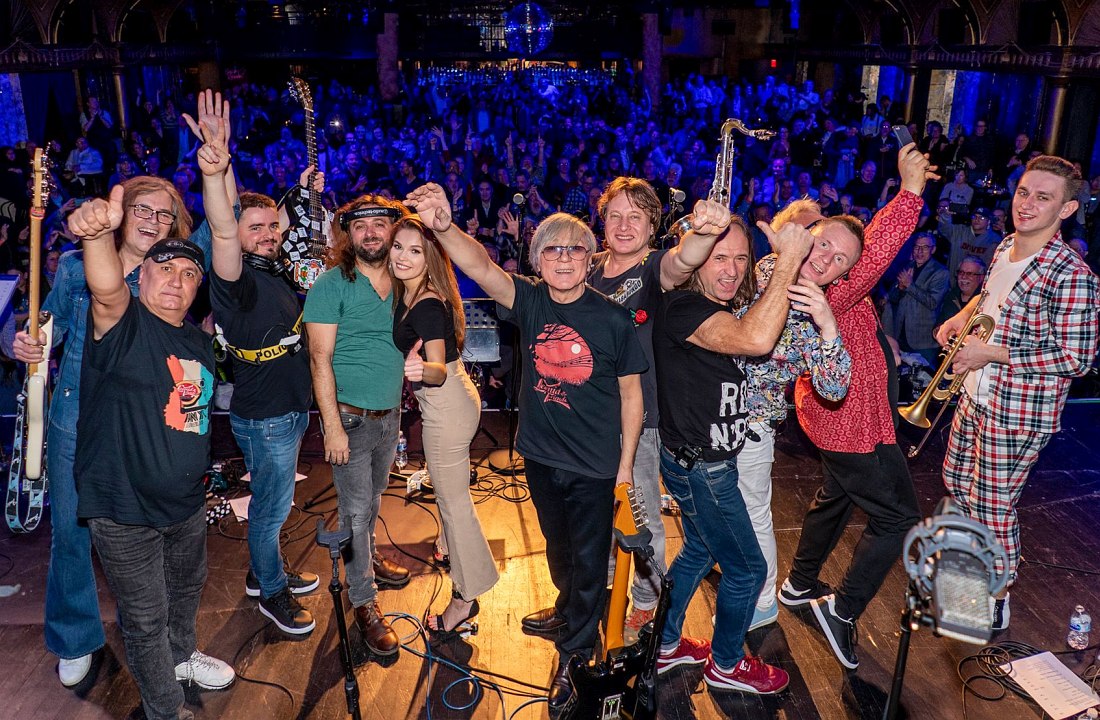 In total, the tour consisted of nine concerts, all sold out: one in New York, three in Los Angeles, then three in Chicago vicinity (Rosemont and Highwood, Illinois) and one each in Dallas (Texas) and Clearwater (Florida): a concert in Florida on January 22 was the final of the tour.
ВИДЕО: Leonid & Friends live on Chicago TV station WGN9 perform Chicago's «25 or 6 to 4»
When Leonid and Friends returned to Russia, the Kultura TV channel featured them in their show "Club Shabolovka, 37"; the band played live in the studio and answered questions from the host Vadim Eilenkrig. However, the show was actually filmed back in November 2018, so the story of the triumphal tour of the United States did not receive full coverage in it.
Therefore, we shot our own interview with Leonid Vorobyov—right at his workplace, in one of the control rooms of the Vladimir Osinsky Studio in Moscow. Questions were asked by Jazz.Ru editor, Cyril Moshkow. The video version is in Russian.»
Let's start from the end, that is, from Leonid & Friends tour across the United States of America. The tour ended about a month ago, and, as I understand it, according to the reviews I read, it was I'm not afraid of this word – a triumph. That is, wherever the concerts took place, they were a success. What were your impressions of the tour? What did it look like from the bandstand?
It was… very unexpected. True, we expected a warm welcome, because I had been to the United States several times before and I knew how the American public differs from ours. They are all very, very … feedback-ish! They are benevolent, they are ready to be entertained, they are ready to enjoy what they see and hear from the stage. But I did not expect—we did not expect!—that it will be to such an extent, because every time, as soon as we went on stage, an unanimous scream, whistle, roar began … And the whole concert went on: after each song, they jumped up; during the solo they were recognizing, they jumped up … It was all so… enthusiastic!
The performance of the historic groups themselves, so to speak, whose material is played by the group Leonid & Friends, is hardly likely to cause so much enthusiasm, if at all. It is known that many supergroups of the seventies, if they are still performing, generally do not raise a significant interest: because people are no longer in the shape, because the compositions have changed, because the repertoire has changed to a large extent. What does the Russian group do to the American listener that the original sources themselves cannot give?
I do not know, for us it is a mystery. In fact, there are several factors, but each of them will not be decisive. The first is that we play the music that they listened to in the seventies, in the late sixties. We play it in authentic arrangements, just as they were recorded on albums. Just as the first studio version was recorded: keeping tempo, beat by beat, keeping the arrangements, note by note, keeping all the nuances, as far as we can. We play it in the form they were recorded for the first time, and the audience heard them for the first time — in this form we play. But the original Chicago, of course, do not play like this: after they recorded a song in the studio, they never again performed the same improvisations, they did not repeat themselves. They tend to speed up tempos, and significantly. Their concert performance is of a slightly different nature: it is also good in itself, but that studio sensation of authenticity is no longer there. We have it, I hope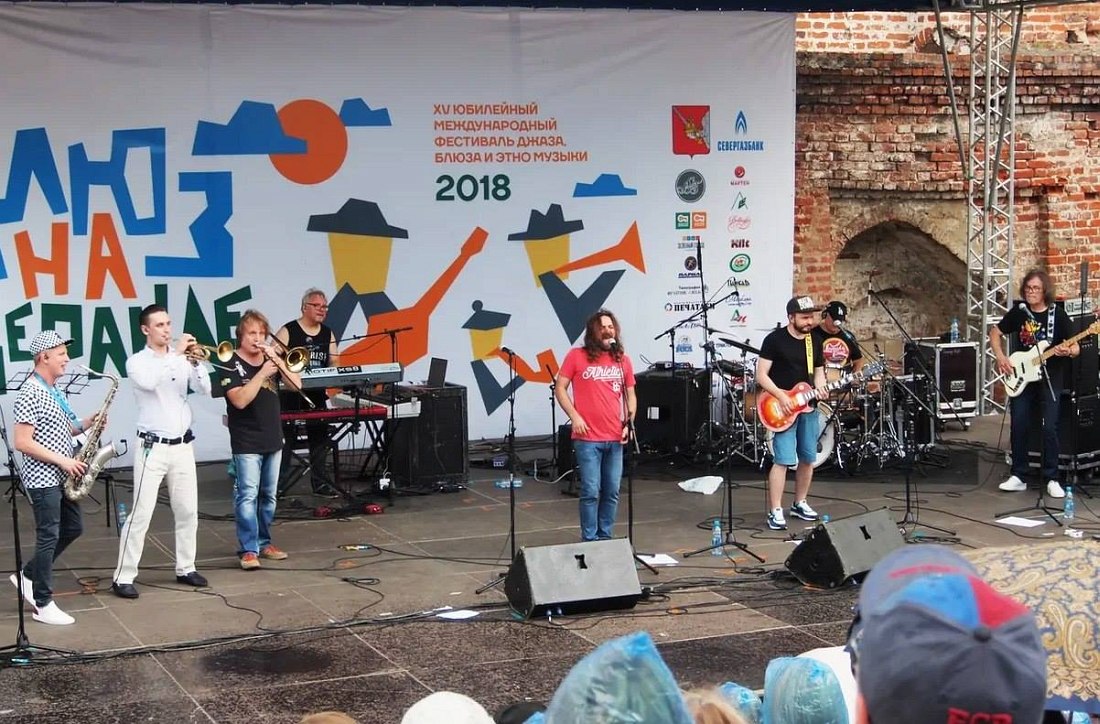 But, as far as I understand, some numbers had solos, which were not present in the original recordings: for example, the horn did not play in the original recording («If You Leave Me Now», where in the Leonid and Friends' version French horn is played by Arkady Shilkloper.—Ed.).
In fact there was a French horn, actually two French horn players, they played in If You Leave Me Now, and we know the names of these horn players. Another thing is that they never performed live, but they are on the records, as well as a string group of a symphony orchestra. This was not the case, however, on "Color My World," there was no strings on the original recording, and no wind instruments. There I blasphemed and, as it seems to me, I arranged the brass in exactly the style of Chicago, as if they would do it themselves – or so it seemed to me—and added strings to it. It was just my… hooliganism!
I am closely following the discussions that are currently taking place on social networks among your new and old fans in the United States, and I see that there is a clear demand, a clear need to do one more tour, maybe even expanding geographically. Is it even theoretically possible in our time?
Yes, and not just theoretically: now the tour schedule is being developed for June and July, then September and October, so we are preparing for the following tours in full.
United States, or somewhere else?
So far, the United States. There are invitations from Australia, from Latin America, from Japan and from Europe, but so far at the level of… invitations, without specifics. But in the United States everything is specific, there is the Paradise Artist Management, which is taking care of us.
And all this only with the Chicago repertoire? Or, speaking theoretically, the repertoire could somehow expand?
Both theoretically and practically, WILL expand. One piece by Earth, Wind and Fire we have already done. Most likely, we will do one or two things from Blood, Sweat and Tears. And also most likely, we will do one more thing from Earth, Wind & Fire, and see how it will go, because we still have plans for several more Chicago songs. I think there is enough material for the third album for sure.
All of it, stylistically, around – let's call it brass rock?
Yes, brass rock. Although Earth, Wind & Fire are rather not brass rock, but brass pop, something like that.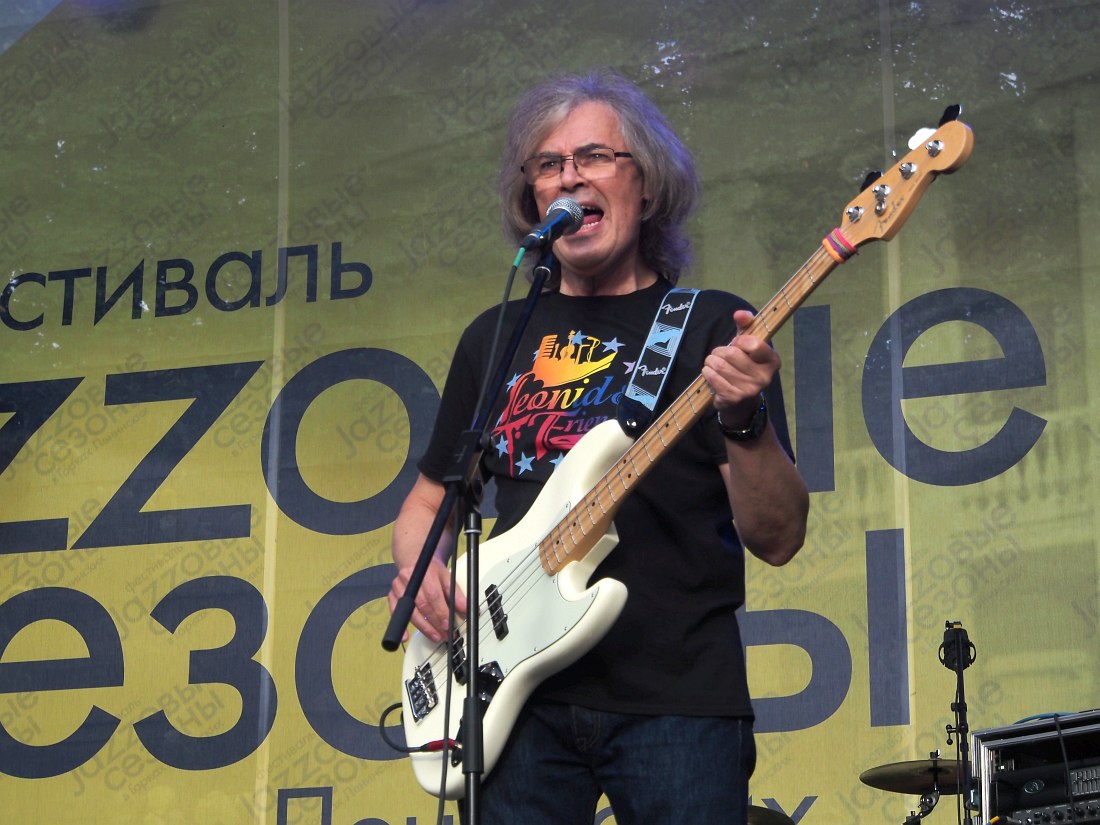 So, this sound is in demand with your listeners. Who are these people? You see them from the stage, you communicate with them. Are these the people of "that" generation, or is there some younger people there?
Some youngsters, yes, but a few. There were few young people… By the way, this is how our performance in Chicago was decided about. The nephew of one of the organizers just drilled a hole in his uncle's skull! He was 15 years old, a young drummer, or he was learning how to play the drums. So he found us on YouTube and simply did not give them peace: "I want them to perform here!" As a result, the organizers paid attention to us, and that's how it turned out.
And now back to the home soil, so to speak. During the last festival season, you quite actively performed at Russian festivals. And—well, what came into my field of vision, and it was inevitably rather narrow, since I dealt only with one "genre field", in the language of the Grammies,—mainly through jazz festivals. How was the reception, how did the Russian public generally feel about this? After all, as far as I understand, until somewhere around last year, the very fact of the existence of such a band was generally a mystery to the broad Russian public.
I don't know how much it is the response of the broad Russian public, but since our performance was announced, for example, in Yekaterinburg it was announced in advance, therefore, they attended our show. Both performances in Yekaterinburg were very warm, and people were waiting for us, people were very happy when we played, and everyone enjoyed it very much. The same happened in Vologda at the Veranda Blues festival. And it was also announced in advance. And also the festival in Gorki Leninskiye… what was the name of it?
Jazz Seasons.
Jazz seasons, yes, Igor Butman's festival. The audience there looked like a regular festival public, but I remember that when we started to perform, this whole park came to life, kind of "Wow!"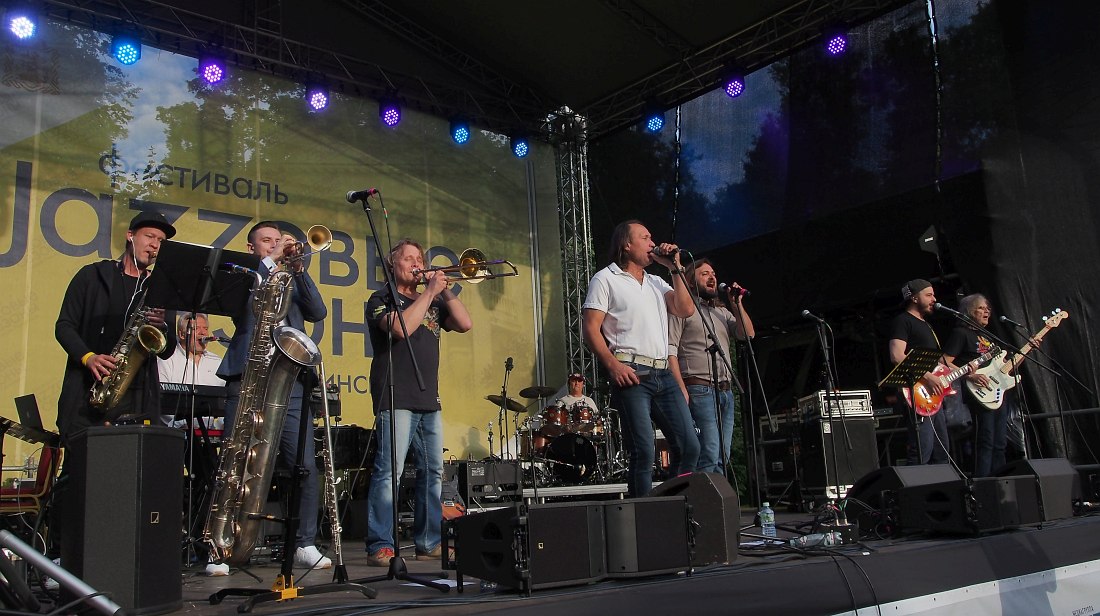 I was particularly impressed by the "conga line," ignited by some, let's say, well-experienced listeners, who started to move in said "conga line" back and forth in front of the stage. I have never seen anything like this at jazz festivals before. (Watch the «conga line» in the video version of the interview, at around 07:53. — Ed.)
Well, I must say that we do not play pure jazz. It's jazz rock, if we say so. What attracted me to Chicago music is the fact that there is such fusion of jazz, rock music, pop music, in some ways even classical music. I will not say «art music,» but something like that. Plus, the instruments and vocals there are also very expressive: three voices, completely different in timbre, both in color and in manner. Be that the choral parts or three distinct soloists singing, it was great.
In Russia, there is a rather long tradition of playing Chicago music; it was started by the Arsenal band in 1974. It was recorded, they also had three vocalists (one of them, by the way, was Iranian by origin, Mehrdad Badi.) In general, one cannot say that we didn't know this music. It was quite popular…
I think that the majority of the VIA (Soviet pop bands. – Ed.) in the seventies had just the classic Chicago layout: a rhythm section plus trumpet, trombone, saxophone—this was most often the case. Therefore, they knew and loved this music. Well, there were even rumors that James Pankow (one of the founding members of Chicago, a trombonist.—Ed.) was originally from the Soviet Union. Although in 1985 I was on holiday in Bulgaria, where I met local musicians, and we had a nice time there, jamming, drinking… And when at one moment I somehow gave a hint that James Pankow was supposedly a Russian, it ended sadly. I almost got beaten because they were sure that he was Bulgarian! Although neither is true. (In fact, James Pankow was an American of Irish-German descent with a German last name.—Ed.)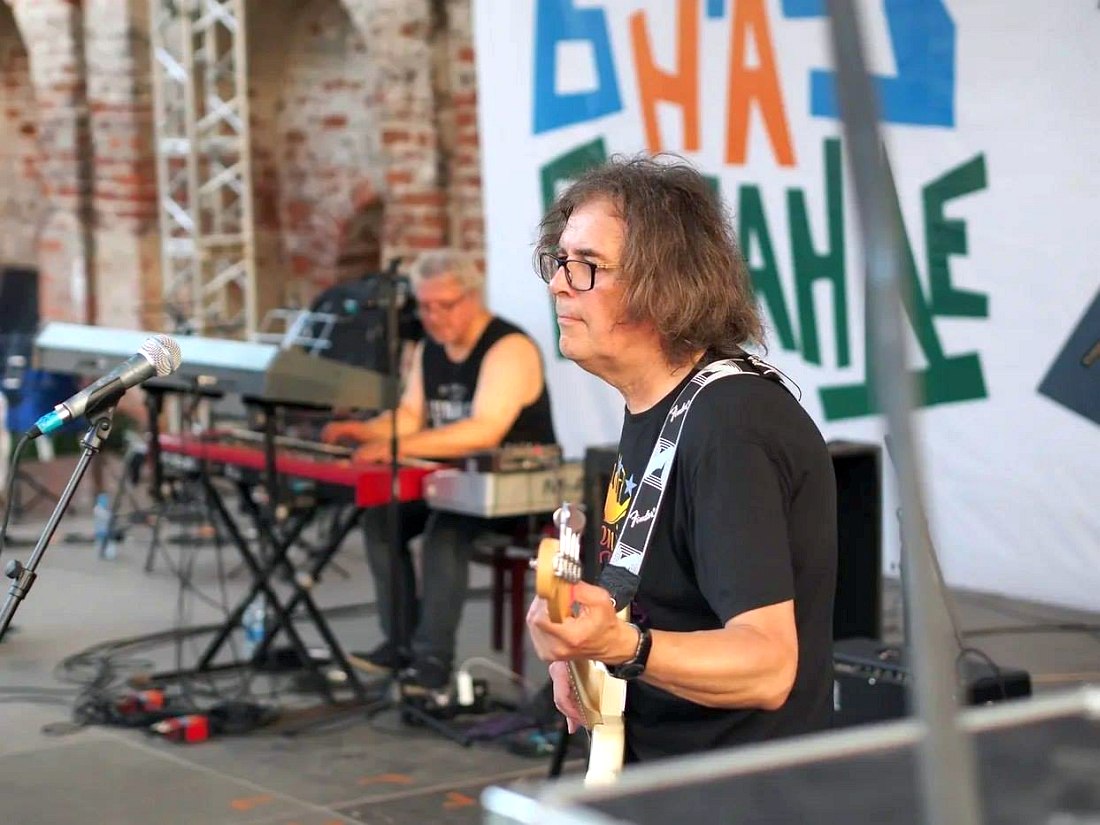 Well, we drifted away a little bit… Let's go back to what the group Leonid & Friends is doing. Is it still possible to say that this is a side project for all participants, or is it already the main job for some?
I think that the turning point will be this coming summer. If everything goes well with us, then I think this will be the main job for everyone. I hope, I hope, anyway. Because now it's still a side project… Well, the month of January, as a rule, in the Russian show business is a lull, as all big artists have a rest somewhere, so we managed to get to the States for a month. But now, if we go like that: June/July, then September/October … If everything is good, then we will be touring all next year, then most likely it will be our main job.
Current band members are people who devote some of their time to the Leonid & Friends band, while their main jobs are elsewhere… how does that work?
Three of us: drummer Igor Javad-Zade, keyboard player Vlad Senchillo and guitarist Sergei Kashirin—all three of them are playing with [rock singer] Alexander Marshal. The saxophonist plays with Evgeny Khavtan in Bravo. Trombone player Maxim Likhachev plays with Cramp in the Leg!, sometimes with Garik Sukachev, sometimes with the Unhappy Accident. Plus he also works for some kind of theater orchestra… and this is how it is with the others.
Many, especially American fans, pay attention to the fact that in the early Leonid & Friends videos had a completely different brass section. Many members changed. What was the reason?
Well, in general, how it started—it did not start as a project with far-reaching plans and consequences. I just wanted to make a video, a gift to myself… not even a video. At first, I just wanted to make an audio recording, record a cover on one of my favorite songs, give myself a birthday present—for the sixtieth anniversary, to celebrate my reaching the retirement age. I did not intend to retire, of course: as I worked, I continued to work—well, so I thought that good professional musicians who are my friends are unlikely to refuse. And I remember calling [the trumpeter] Alexei Batychenko, asking him to do it, and that they all agreed. Everything was on a voluntary basis, but they were on tour, [pop singer] Leonid Agutin had a very tight tour schedule, so we have been waiting for them for about a month. When they arrived, we recorded brass, and there was another person who was shooting video for other purposes. He asked: "Can I film it?" He filmed, and showed me, and I thought: why not film them all doing that recording? I started calling, and it was mid-December, it was very difficult, because of the Xmas concerts, corporate events and other things… But still, I found a window on one of the Saturdays at two in the afternoon. Everyone came; some sleepy, some maybe with a hangover, it does not matter—it's important that the initial attitude was: "Well, let's get rid of it, since we promised him."
But then, when we uploaded this video to YouTube, after a while all this viral popularity started, and they said: "Why don't we do another one?" And it went on, as a studio project. Just from time to time. But then, when we started performing live, the very first performance at the Forte club in Moscow was in jeopardy, because the brass section's schedule was initially empty for that day, and suddenly a week before that they announced that Agutin had a concert two hours prior our show—here in Moscow. And it was good that it was in Moscow! Instead of eight P.M. we started at 10. The audience was waiting for us, and the brass players arrived already slightly "wrung out". Well, you understand what kind of demanding instruments are the trumpet, the trombone… yes? And then we realized that we were in a state where at any moment such a thing could happen that we would have to cancel the concert. And we began to look for the brass players, first as substitution, then as replacement. And so it happened that [now we have] the new personnel in the brass section. Although the initial section consisted of great musicians: Alexei Batychenko, Konstantin Gorshkov, and Sasha Michurin. Even after that, Sasha Michurin recorded two trombone solos—the most complicated solos!—for us on a video.
Still, this is—I am trying to find the right words—after all, it is, as the Americans say, "the labor of love." I understand that the tour is not for free, that the musicians get paid for it, but what is the basis of this? How can we explain this to readers? Is this the desire to monetize on the popularity of the music of someone's youth—or is this a personal appeal to their own roots? What is it?
The word «monetize»… I do not even understand its meaning. What does that mean, to monetize? Once again I would say that there were no plans, no expectations, no anticipations that we would earn something, or get something out of it. It was just—well, we were having fun. Well, to entertain the old peppers in Russia, like myself, people about my age … Some of them, perhaps, ruined themselves with alcohol, some left music and went into business or something else, moved away from music… In some cases, people wrote to me, it was my peers who told me: thanks for the fact that I revived in them this feeling that all is not lost, that not all is dead, sour and rotten. And this was exactly how it began, and it turns out that there was no desire to monetize, but since then it has ceased to belong only to us. Now that we already have more than 100,000 YouTube subscribers, our dedicated fans… who are not fans either: they are our friends. We met so many of them, we were their guests, they were wonderful people! Now we can't just throw them away, we need to continue.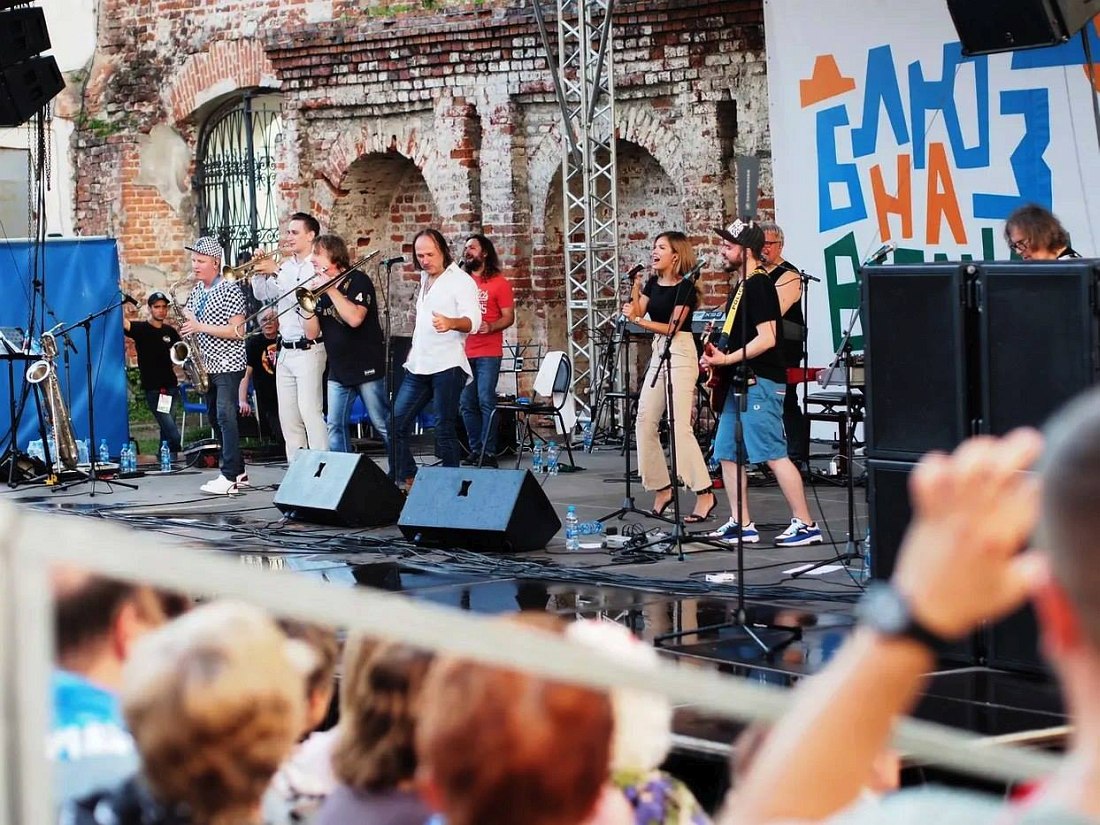 Well, how do you feel: is there still a potential, besides the tour that is planned? Is it generally worth continuing?
Yes, I think that it is not just worth it, but that it will be so. No matter how we argue now, if I say now: let us stop and drop it… So many people will feel miserable and deceived! They already miss us. And those who could not attend our concerts, were looking forward to when we come again, and there was a lot of them … there are a lot of them! This is just the category of people for whom no one is composing anything now, does not write music, does not give them anything—the "50+," the same "gaffers" like me.
Still, I am concerned with the question about younger listeners. I know that at least among young musicians the demand for this music is high. Moreover, there is an opinion that what is now happening in the music business, is just business, while back then, there was music. But young musicians make, let's say, well, several tens of thousands of people around the world… This is quite a sizable audience, but is there any way to hook on those who are just listening to music? Or is it a hopeless business, and you have to work for your niche audience? What's you feeling?
Honestly, I don't think about it at all. Well, some kind of niche, some kind of young people there… I do what I like to do. And even, I will say more, we receive a lot of requests : please do this song, or that song … They are pushing us! Please do this… they try to directly motivate us in some way, they argue. But I sit and think: I'll do this one instead. Why? It's just that it kicks my ass: I'm listening to the song, and I have goosebumps on my back, I'm toast, I'm all adrenaline, whatever you like to call it. I get high on this. And if this does not coincide with the expectations of the public… well, what can I do? Hope to coincide, to some extent.
… And I think this is a great conclusion to our conversation. Thank you very much!
Thank you!