Saxophonist Kenny Garrett, 59, is a legend. But he is a legend who is very much alive: humorous, unpredictable, sincere. On December 5, 6, and 7, Moscow jazz fans can taste it themselves at Igor Butman Jazz Club. In anticipation of that visit, Kenny Garrett spoke about his music and his personal story to Evgenii Konoplev, exclusively for Jazz.Ru Magazine.
РУССКАЯ ВЕРСИЯ ИНТЕРВЬЮ
It's not your first visit to Russia, is it?
I've been in Russia at least five times or probably more, I can't remember. First time was when Igor Butman had the club named Le Club (same location as Igor Butman Club today, although there was a five-years break when the club changed several other consecutive locations.—Jazz.Ru.) I'm not sure how long ago it was, maybe 10 years. (In fact, 19: May and June, 2000.—Jazz.Ru.) And the last time was two or three years ago. But this is the first time I'm coming when it's cold.
What's the place of Russia on your cultural map?
I don't know many Russian musicians except Igor. But it's because I've never been there long enough—a day or so and we're out, that's how you do most festivals. But I know there are some great classical musicians there, for sure.
What should Russian audience expect from your concerts? What kind of music will it be? Funny? Soulful? Moving? Sophisticated?
I can't tell what it's going to be… But as usual it will be a journey. In a new place with new musicians, it's always different. We just start and we take a journey. Sometimes there's a combination of older music with new music, some classic songs… a whole bunch of things. If it's warm in the club—then we are OK, if it's cold outside—we'll see… Before I play the concert I wouldn't think about it. We don't know what we will play. We let the music come out. We just come and tell the people: "Let's have some fun! Let's take a journey. Together".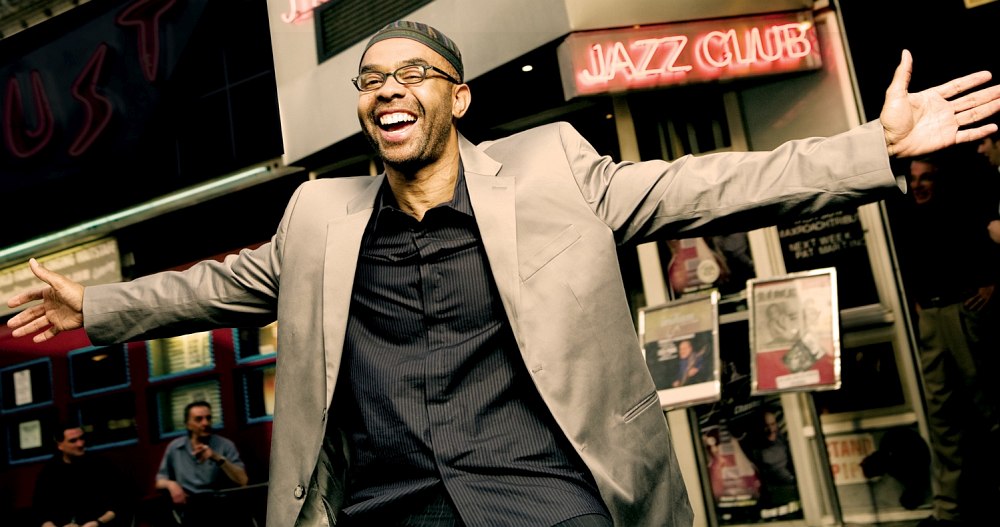 One of your albums was called "African Exchange Student". But some reviews point that your sound has a distinct Asian accent. In your last album "Do Your Dance" I couldn't catch any proofs neither for African, nor for Asian influences. Could you clarify this? How should we define your musical language, if we had to?
It has all the cultures. This is my experience. I've had African influence, I've had Middle Eastern influences. I've had Afro-Cuban experience. It's really not just one. It's a whole bunch of things.
That record was called "African Exchange Student" just because there were lots of students who could come to America to do exchange program. We just wanted to state that.
I'm influenced by Korean, and Japanese, and Chinese music and culture. I speak a little Japanese, and I like Korean. That's part of my story.
But when I come to Russia, I check out Russian music. When I'm in Turkey, I check out Turkish music. I'm always looking for something to study. I try to find this element that I'm looking for in the music… Because they are connecting… So it's not just a particular one. I've actually taken from all over the world. And if for some reason you need to define my voice, I guess, all the world is in it.
Another question about your voice. Everyone understands that it's a rarest luck—to hear a musician who learned from, and played with Miles Davis. But doesn't it irk you, that in every Internet review you are explained as a student of someone, but not your own star? Excuse me if the question sounds impolite.
It's not impolite. I have my own ways. I have my own language. I also have a foundation, upon which I have my story… I don't feel that "I'm always explained" that way. And I don't really worry about how people introduce me. I'm just doing my part.
All musicians have to come through someone at some point… defining your voice. And I've been able to come though great musicians to find my voice. I have been through the Miles Davis' school of music, the Woody Shaw's school of music. I have a lot of influences as you might hear. And then you also hear my voice. And I've been working on this for the last thirty years. And I'm quite sure that I have my own voice. But if they use somebody else's name along with my name to say, that I played with that person, I'm OK with that.
VIDEO: Kenny Garrett in Miles Davis' touring band, Paris, 1986
You definitely had great teachers. And now you're a teacher yourself . But is a jazz taught by someone with doctor's degree in Berklee college—is it the same jazz as it was during the time of your teachers? Do today's students have chances to learn not the distilled subject but the real "street music" like jazz was at its beginning? Haven't it ultimately gone from the streets to philharmonics nowadays?
I would agree with you that it has evolved. Back in the times jazz wasn't learned from universities. Time has changed, and so has the music…
But as for me, I'm not a university teacher, though I understand a lot about education. Yes, I didn't go to university to learn the music, I learned from the elders—from Miles Davis and Dizzy Gillespie. I learned from the source, I was fortunate enough to be there, playing with those great musicians. That was my lesson…
Nowadays students can't play with those musicians. But the main way of education is still the same—you have to be around the elders. And when we say "university," it may not be a university in the sense that you know. Miles Davis had a university, Art Blakey had a university. And a lot of great musicians are doing that thing now. I'm doing my part as well. Lots of musicians that you hear today came from my university. Even if they won't look at it that way, even when they decide to go in the different direction, I'm responsible for these people. I have my own university that has musicians coming from it. Lots of musicians have come through it, through what I call a university. Even though now it's not the same as it was for instance during Art Blakey times. Then he saw all these musicians longing to be part of the institution. Now they don't look at it the same way. But it's the same for me. And I do my part. People who want to play my kind of music, I make sure that they get education in that.
And you think we can still call jazz the music of the streets?
I think it still has some of those elements in it. For certain musicians. Not everyone, because of course the majority of people learn it at universities. That's not streets for sure.
If we're talking about a century ago I think that may be true. But the thing about jazz is that… Even though it's never the same, there are always pieces of it, of that history. And there are always musicians who try their best to live up to those standards. The standards that people like Charlie Parker or John Coltrane created. That's a high level… You have to really put in some work to reach that. And sometimes there's a gap between generations. But as far as music is concerned, there's always a possibility. You just have to put in your work. You have to put in your time. To get to that level… Because the music is here, throughout the years.
But at the same time, it always shifts. I can't say if it's for better or worse, but it shifts. Because it has to.
Am I "from the streets"? I learned from the past great teachers. I think the music that I present is what I heard. Is that the music of the streets? It has some elements in it. But it has even more elements of the spiritual context… Does it have some classical elements in it? That's correct too. It has a lot of things…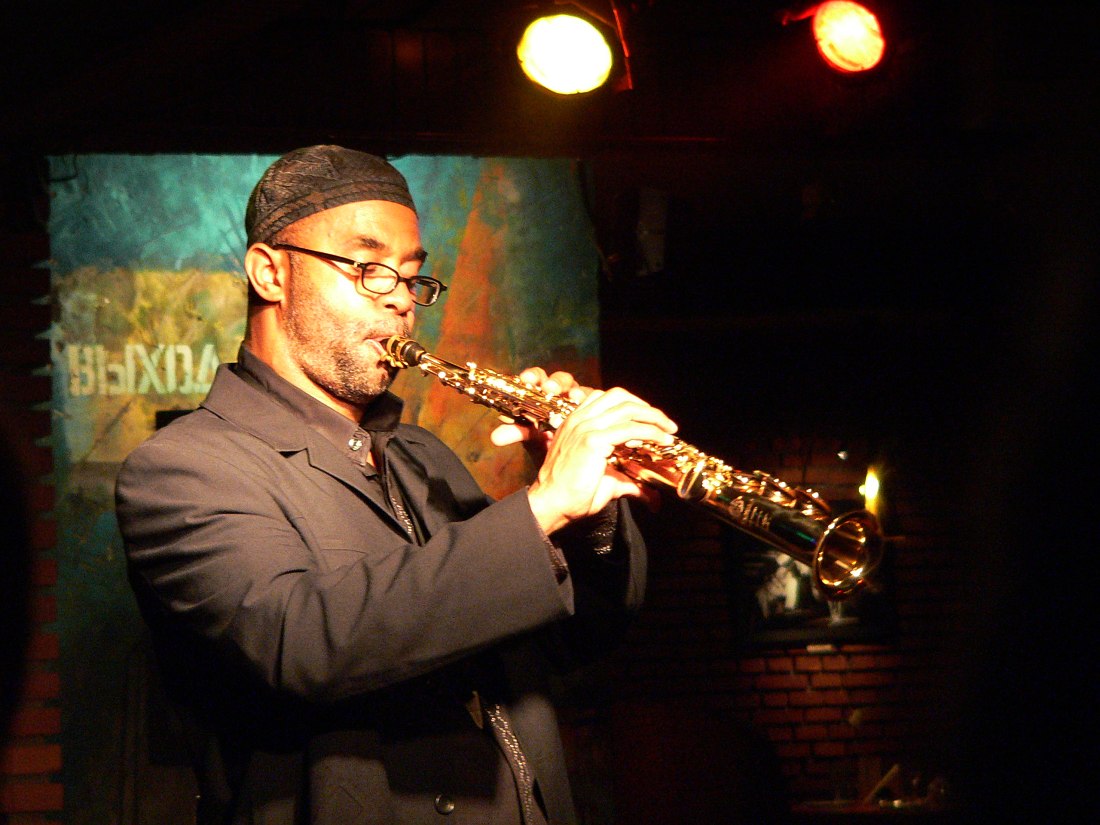 Three years passed since your last album "Do Your Dance." Should we hope for the next one? And when could it happen?
We have just finished recording this Saturday (November 30.—Jazz.Ru.). So in 2020 there will be the new album.
You have to remember that my last three records were all back to back. I did "Seeds From The Underground," and the same year that I was nominated for Grammy for that one, the same year I was nominated for Grammy for another one "Pushing the World Away." And shortly after them there was another CD "Do Your Dance." That's probably why there was a little time between it and the next one. Because you have to have some experiences to write about. And I've had it. So in 2020 there will be a new CD. I just can't tell how we will be calling it. But it's definitely coming out in 2020.
Can we expect to hear some of these new songs at concerts in Russia?
Maybe we will throw in some things that you might not have heard before.
VIDEO: Kenny Garrett Quintet «Chasing The Wind» at Blue Note Milano, 2019